On a cool morning in mid-May, a throng of cyclists clipped in their pedals and headed west from Petaluma, towards the coast. As the day heated up and the marine layer burned off, the group made their way over the rolling hills. "It was just the brightest emerald green that I've ever seen," said OBCA's Development Officer, Matt Patchell, who was among the riders. "The views were spectacular."
The cyclists were there to challenge themselves and to soak in the beauty of Northern California, but they were also there for another purpose: to raise money for groups tackling climate change and related issues.
This spring, OBCA became a partner with Climate Ride, a nonprofit that brings people together on outdoor adventures to fundraise for environmental causes. Anyone can sign up for a multi-day bike ride or hike, where they have the opportunity to raise money for their organization of choice.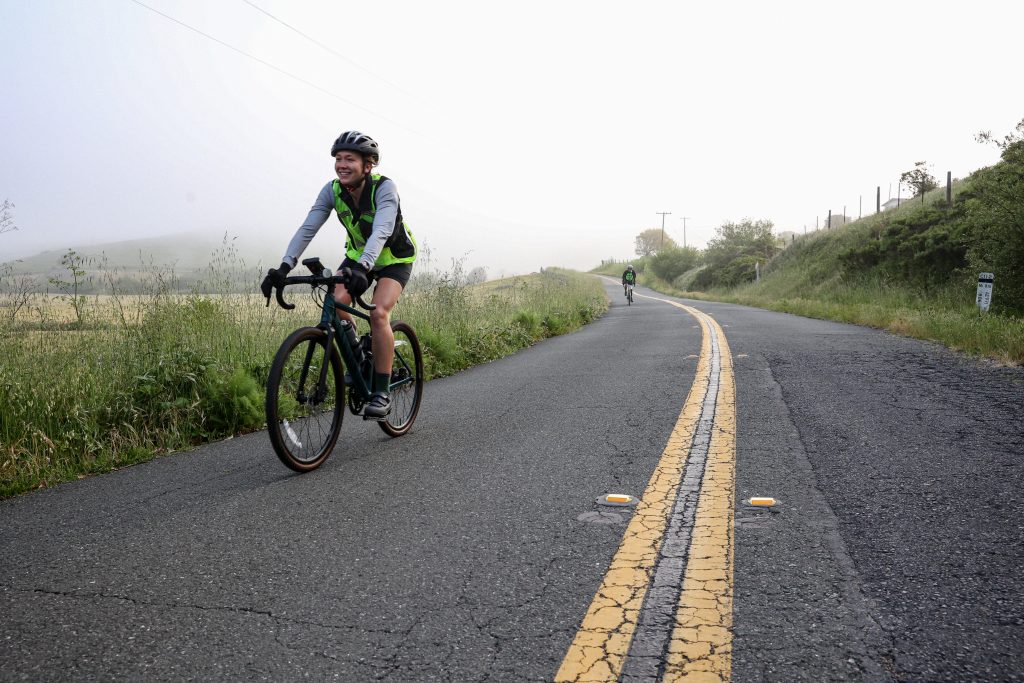 With OBCA as a Climate Ride partner, riders can designate OBCA as a recipient of their fundraising dollars when they sign up for any Climate Ride event. (There's an epic ride through Death Valley November 12-17, 2023, and next year's Northern California Green Fondo will take place May 17-19, 2024.) After you register, you'll be prompted to choose up to three groups that you'd like to donate to. You'll find us under "Outward Bound California."
Caeli Quinn, founder of Climate Ride, sees a strong connection between her organization's goals and OBCA's mission of changing lives through challenge and discovery.
"There is so much joy and wonder that comes from an adventure," Caeli said. Being outside and experiencing these emotions can reconnect people with nature and inspire them to take action on climate change, but these sort of outdoor adventures are out of reach for many.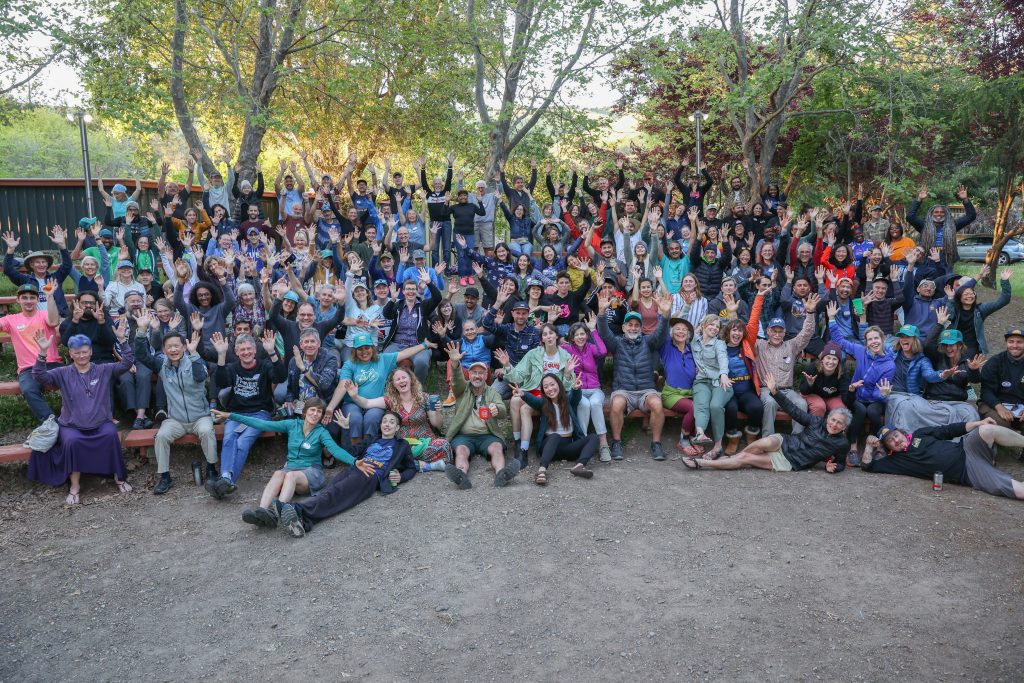 That's where OBCA comes in. Last year, we served over 2,000 students, with two out of three students receiving a full or partial scholarship. We've created opportunities for groups who have been historically underrepresented in the outdoors, including the Pinnacle Scholarship Program for youth from under-resourced communities and courses reserved for LGBTQ+ and POC youth.
In addition to getting people outside, OBCA is also focused on developing students' leadership skills by encouraging self-reliance, physical fitness, craftsmanship, service to those in need and the environment and, above all, compassion.
"Leadership, service, and compassion are critical skills to changing the tide for the planet," said Caeli. "That's what we need to move the needle on climate."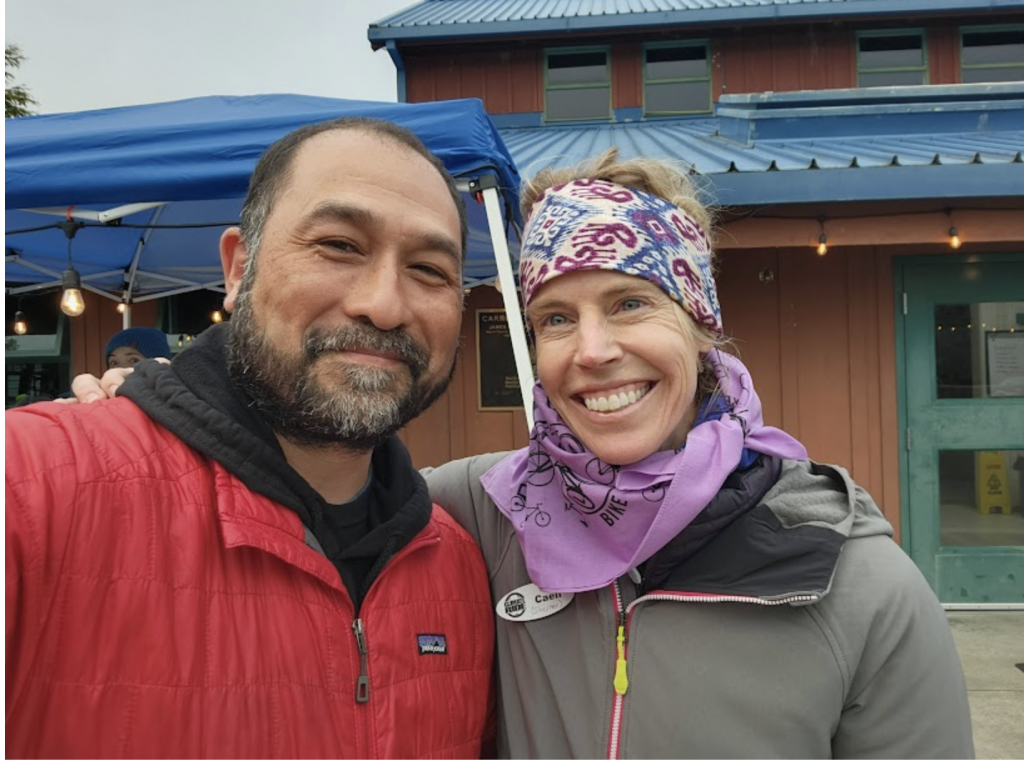 Caeli knows firsthand the value of experiential learning; at age 18, she herself completed an Outward Bound expedition.
"I became so much more resilient and adventurous after that course," she said. Learning how to carry a pack, tend to blisters, tie knots, rock climb, raft a river, sleep under the stars — "all of these experiences formed a basis for me to do more, to share the outdoors with others, and to create a platform for people to protect our planet."
This year Matt piloted the ride as a solo rider from OBCA on the Northern California Green Fondo ride, but next year he'll bring along a team.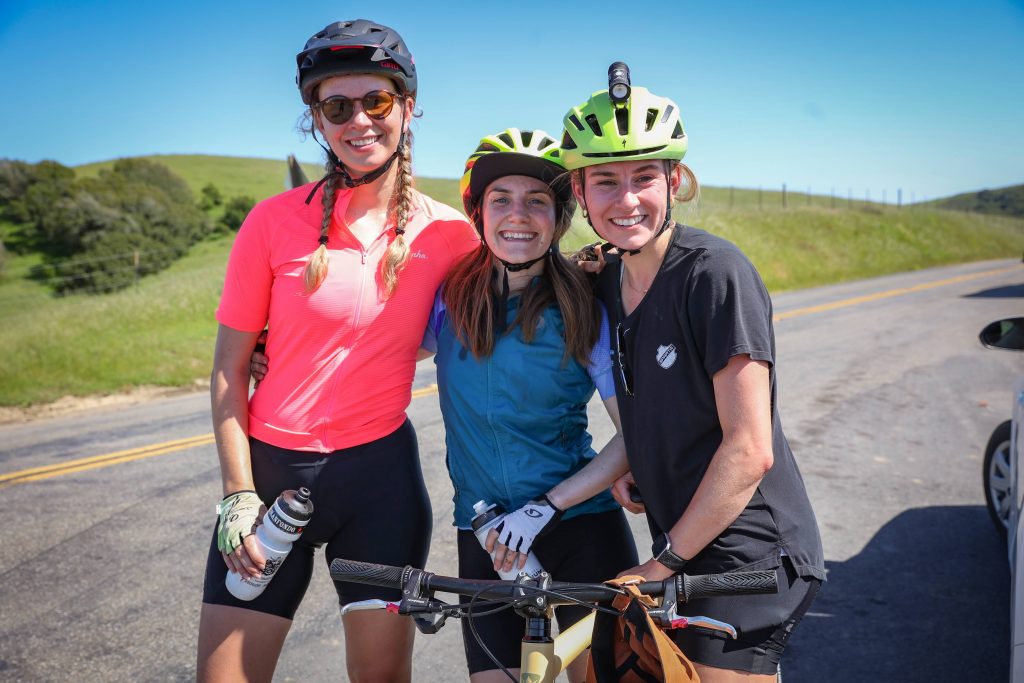 At one point during the ride, after hammering up a long, steep, hill, Matt joined a group at the top. He took a quick break, looking out at the hills covered in spring wildflowers and breathing in the salty breeze from Tomales Bay.
After catching their breath, the group bombed down the backside of the hill, letting out a series of whoops and yells along the final stretch. "That was a great moment," said Matt.
Next ride, you could experience it, too!
About the Author
Julie Kane is an instructor on OBCA's Challenge Course at John McLaren Park. She also works as a journalist, writing about climate change and environmental justice.
(Visited 71 time, 1 visit today)