We are hiring so many different positions – instructors, logistics coordinators, administrative roles – in the Bay and in the High Sierra. Thinking of applying? We've asked these six staff members to remember why they applied or how they knew they were in the right place after they did.
Kenja Griffin, 23 years at Outward Bound, Current Position Instructor/Course Director/Trainer: I keep coming back because I love to see the glow of students' faces when they get a shout out during chow circle, cook for the first time or make it to the last day.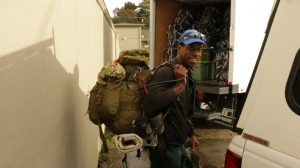 Russell Cowan, 2 years at Outward Bound California as Programs Coordinator: Maggie, my supervisor said to me at All Staff, "You belong here." I felt like I believed it – I was where I was supposed to be.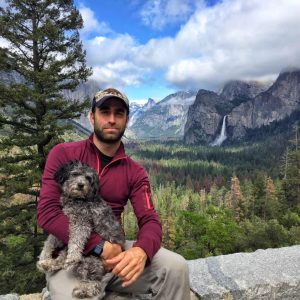 Nettie Pardue, 20 years at Outward Bound, Current Position Director of Education and Safety – I started as an instructor and transitioned to an admin role as I needed more stability. I've stayed because much of the same quality I felt which brought me to be an instructor exists in the admin structure too. We have an office community, creative and enthusiastic colleagues who are committed, dedicated and service oriented. I can pursue my passions at a company which allows for the flexibility my life needs right now.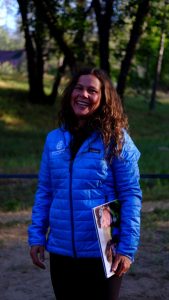 Erin Thacher, 3 years at Outward Bound California, Current Position Head Logistics Coordinator in the High Sierra – Growing up in Kansas I didn't have a lot of wilderness access, I had a small scope of the power of wilderness. Outdoor Education were words that didn't belong together in my understanding – I had never experienced that as concept or a tool. I met someone who mentioned Outward Bound at a time I was looking for a direction. I googled the organization and my world was then blown up. I had no idea that organizations did things like this for students, adults and Veterans. I was really drawn to the Veterans program. I applied, was hired and haven't looked back since.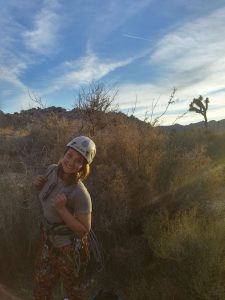 Emma Rapp, 5 years at Outward Bound California, Current Position Director of Communications and Outreach – When I came to Outward Bound, I was on a particular career path and originally applied for a development position here. I didn't get the position, but Josh, as the leader of this organization, advocated for me to apply for an upcoming marketing and outreach position which was new for the organization. It goes to show strong leadership can see something in you that you may not see in yourself yet. When I started doing the work, I saw my strengths in the development side translate really well to the new job. Josh's belief in me and me being able to build and grow with this organization was inspiring for me. I still feel like this job is exactly what I should be doing. That keeps me around.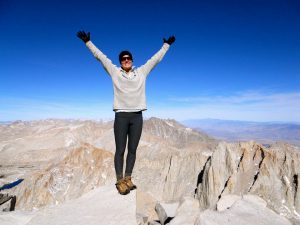 Maggie Lyons Weller, 11 years with Outward Bound, Current Position Program Director – I wanted to work for Outward Bound because I'm an alumni. I recognized the power the course had on me as a 16 year old girl in building confidence and personal identity. I knew that I wanted to make that opportunity available to more people.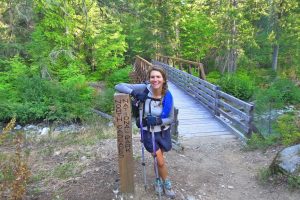 (Visited 711 time, 1 visit today)