Our world continues to face uncertainty and separation from one another. Through the fear and isolation, the domains of thriving that I explored in my last blog – Belonging, Courage, Reflection and Physical Engagement – ring even more true to me now. Most of all, I feel we are missing a sense of cohesion, connection, and BELONGING. I have been reflecting on the meaning of belonging and how it permeates everything we do. I find myself filled with gratitude for the belonging I feel at OBCA. Our work in the Outward Bound Professional Learning Lab is showing that when students feel a sense of belonging they are more motivated, engaged, healthier and will achieve their goals. 
At Outward Bound, we define BELONGING as a sense of connection and inclusion in relationships.  Belonging is also one of the four Domains of Thriving (DOT) we have identified as an essential ingredient in creating lasting impacts on an Outward Bound course. You can read about the domains of thriving in my previous blog here.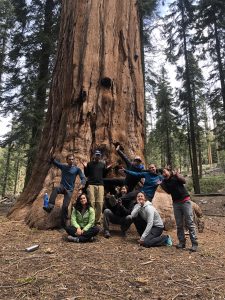 Creating a sense of belonging for a crew that has just started their Outward Bound experience is one of the first steps. That sense of belonging is created through the unique collective group experience of the course and the teamwork inherently necessary to meet even basic needs when traveling as a group in the wilderness. Specific practices used by instructors promote the value of an individual's skills and talents as they contribute to the collective group. Through the process of creating connections between group members and modeling vulnerability, positive group interactions likely follow. 
When we talk about belonging, we might equate it with words such as friendship, love, care, affinity, affection, and kindness. Feeling seen and accepted by your crewmates is an essential part of creating the safety you need to be vulnerable, try new things, and risk failure. To know your crew, your community, has your back and sees you for who you are is one of the most powerful tools you have.
What Does Belonging Mean to our Community of Staff and Instructors:
The intentionality and culture of appreciation in the Outward Bound community leads to a deep feeling of authenticity and belonging that keeps bringing me back. The Outward Bound community is a home. Lauren Hebert [she/her]
The feeling of belonging is an unspoken bond. Although Outward Bound is an international organization, the roots are so deep and strong that regardless of where or when someone did their expedition, there is an immediate sense of camaraderie. Knowing that someone took on the challenge of Outward Bound and made it out the other side is all you need to know to feel a closeness and, from there, the sentiment only grows. Eli Fox [he/him]
The feeling of belonging on an Outward Bound course feels like you're part of a team and everyone is doing their part. Working for Outward Bound, the feeling of belonging feels like we are all working for the same mission – serving our students and giving them the best experience possible, from Logistics Coordinator and Instructors, all the way to our Executive Director. Jess [she/her]
Belonging in the OB community means that I can show up as I am and be accepted in every circle, in every way. It feels like the deepest sense of knowing that I am ok and that the people around me think I am ok, too. It feels safe, it feels like a hug that never ends. Lawrence [he/him]
Belonging at Outward Bound can look so different day to day. When a student group has a strong sense of belonging, they can achieve so much. Students can voice opinions and ideas without the fear of being rejected by the group. Difficult decisions and conversations can be had when the group feels belonging. David Montero [he/him]
At OBCA, the feeling of belonging looks, feels and acts to me like ocean tides ebbing and flowing in and out of our workstreams with genuinely good times, and with real challenges that separate yet bring us closer together. Yolanda Clark [she/her]
Belonging at OB is people always checking in on how others are doing, there's always a moment to make sure we're all feeling there, and that sometimes means having to go somewhere unplanned, because otherwise we'll lose somebody, and getting there with everybody is what we're doing. Itamar Cohn [he/ him]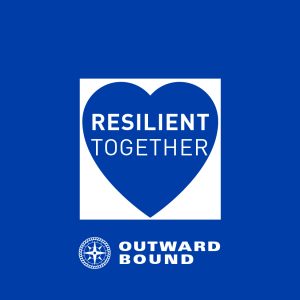 For me, belonging means working together toward shared goals with the support of your team, it means bringing your full creative self through your words, actions, and behaviors. Belonging is feeling at home in your body and with the people who surround you.
I am honored to be a part of this community. To belong. And I firmly stand in my belief that this community will come through this time stronger together than ever. Thank you for being #ResilientTogether.
(Visited 528 time, 1 visit today)