2016 Pinnacle Scholar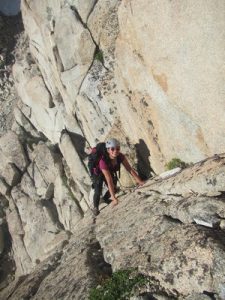 Jocelyn, a 16-year-old student from California's Central Valley, leads her color guard team with a new passion and enthusiasm that she says Outward Bound helped her find.
"I'm a much better speaker, motivator, and overall leader since Outward Bound. My leadership style is very energetic now.
Friends and family can't help but see self-confidence radiating from Jocelyn today. It's a marked change from the days when she had stopped sharing her legal and political career aspirations with others because they would "tear apart her dreams again and again," telling her they weren't possible.
The tide began to turn for Jocelyn when she applied for a Pinnacle Scholarship to attend a 14-day backpacking course in the High Sierra. On the early days of her course, she worried about her ability to tackle the many challenges of living in the wilderness. But as one of her instructors shared, "she met them all with such excellence, surprising herself in her own ability."
The final piece of the puzzle fell into place after her solo, when she took the risk of sharing her career aspirations and some deeply personal reflections she'd written.
I was ashamed of where I come from. I didn't want to read about my parents working in the fields and packing sheds. I was terrified… but I read what I wrote in tears.
Her fellow students responded to her with understanding, compassion, and enthusiasm for her dreams. "The group told me I was a huge inspiration to them and that I made them want to dream big." She returned home really motivated and proud of who she is.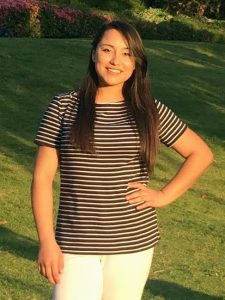 It's been four months since Jocelyn completed her course and she has been busy putting her new confidence and leadership skills into action.
"For every color guard competition now we do a circle and open it up to everyone to say a few kind motivating words. I try to show my color guard team what Outward Bound showed me–that I was capable of so many things."
Jocelyn's personal growth on course and at home is a testament to the power of Outward Bound and to the generosity of donors like you, without whom our scholarship programs simply would not be possible.
You can support future students just like Jocelyn in pushing themselves and chasing their dreams. Your gift will help them build the leadership skills and confidence they'll need to succeed!
(Visited 439 time, 1 visit today)