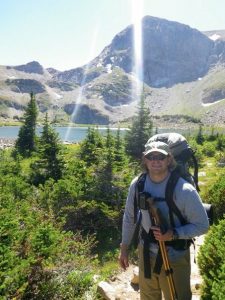 In 2010, Ron Will made a journey that would forever change his outlook on life and his relationship to work.
As a finance executive at a large tech firm in San Francisco, Ron's career had plateaued. He had plenty to be proud of and grateful for, but something gnawed at him that he couldn't quite solve. How could he find more joy in his work? What could he do to thrive and to enjoy the challenges that he faced every day?
So Ron looked to the wilderness for some answers. For ten days, he hiked and rock climbed across Colorado's Rawah Wilderness with a motley crew of nine other participants on an Outward Bound course.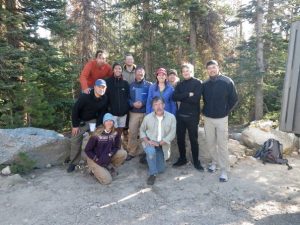 The challenges, and the chance to solve them as a team, immediately presented themselves. In fact, Ron's crew faced many obstacles that were fodder for the kinds of life lessons that Outward Bound has delivered for over 50 years: carrying heavy loads over challenging terrain, sticking together and making decisions as a group, accounting for all abilities present on a team, motivating others, and finding the compassion to carry the load for those unable to continue.
Ability levels and motivation varied across the group, and Ron struggled to stay positive. But at each step of the way, Ron packed away the lessons and reflections on leadership and teamwork that he'd hoped to learn. During his 24-hour solo experience, he made cursory notes in his journal about what he learned:
Safety Trumps All.
Need for constant assessment and flexibility.
Don't offer opinions before all information gathered.
Persistence, stoicism, team player, energetic.
The point is to make decisions under stress.
Now Ron works as a senior executive at a technology firm where he leads a large team and has the autonomy and challenge he needs in order to thrive. Every day, he calls on those skills he learned on his Outward Bound expedition.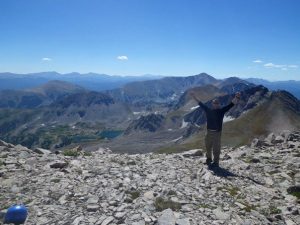 He wants to help bring these life lessons to others which is why he continues to support Outward Bound California and its mission through his annual donation.
"I support Outward Bound because it offers a unique and challenging opportunity to learn about yourself and the world we live in."
You too can support Outward Bound California by making a donation today. Your gift of anywhere from $30 to $1,200 can provide meals, boots, warm clothes and/or a whole day rock climbing for students.
Or if you'd like to get outdoors to build your leadership skills like Ron did, you can enroll in one of our adult courses or contact us about bringing Outward Bound Professional to your corporate team!
(Visited 313 time, 1 visit today)